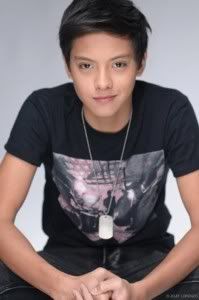 Daniel Padilla, one of ABC-CBN's hottest young stars is set to jazz up Araw ng Dabaw afternoon with Jamich at SM City Davao's Event Centre.
Daniel, third generation of Padilla in the entertainment industry recently captured the hearts of many girls in his lead role in Growing Up, where he acted alongside Kathryn Bernardo. The dashing lad has been noted for his looks, charm and talent.
Jamich, the real life couple who recently rose to Youtube stardom, will send love chills to their Davao fans. Jamville and Paolinne Michelle has been attracting thousands of subscriber on Youtube with JamichTV channel earning the 13th most subscribed Philippine-based channel. To date, their videos has amassed 7 million hits. The couple has been featured in various TV shows because of their online popularity.
Get a chance to meet Daniel and dance with Jamich, live on March 16, 2012 5PM at the SM Event Centre. Admission is free.